EUTELSAT QUANTUM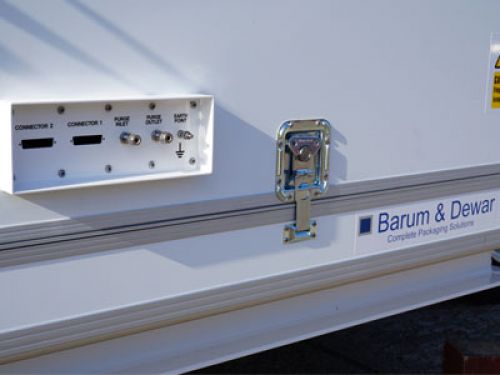 Flight Hardware Containers
For more than 20 years B&D have designed and manufactured Space Flight Hardware Containers so when our long-time client SSTL needed a container for their Quantum project they got in touch. A detailed review identified B&D's DELTA® style of container as the ideal solution having proven a success on an earlier similar project for ARTES.
---
Shock and Vibration
Protecting the fragile contents, precision-engineered composite central thrust tube standing at 2.5 metres tall during transportation required a full shock and vibration analysis. Wire mounts were chosen and when mounted to a mild steel base structure this would ensure the flight hardware would be fully protected against any shocks or vibration encountered during road transportation and handling.
---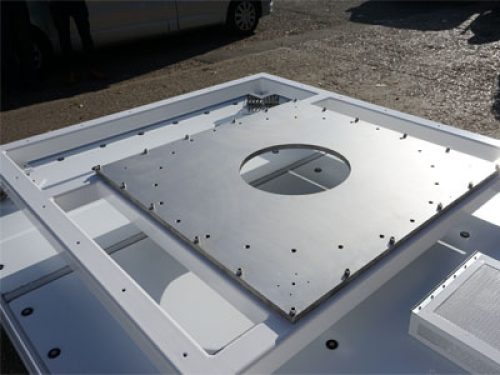 Interface Plate
In order to secure the hardware to the structural container base an interface plate was used which enabled mounting points on the thrust tube to be affixed to a CNC machined aluminium plate. This in turn was fixed to the base via the carefully selected wire mounts. The result is a precision engineered base structure onto which the thrust tube can be secured.
---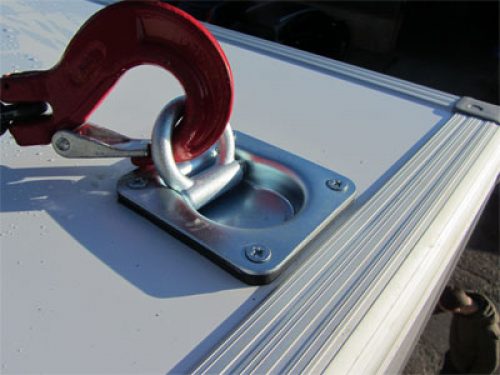 Lid Features
A number of features were incorporated into the lid such as sling hooks, tie down points and recessed handles to assist with guidance during removal and fitting of lid onto base.
On this occasion a single piece lid was chosen but where mechanical lift or height restrictions are an issue this style of lid can be supplied in manageable sections.
A complete labelling package completed the look.
---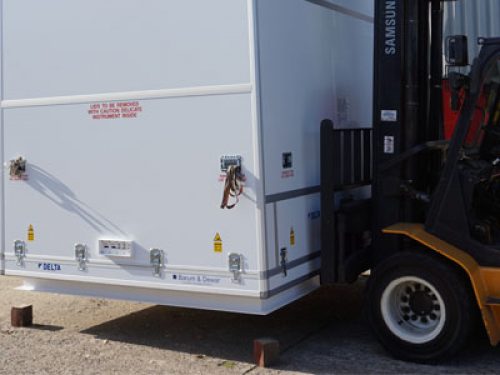 Delivered and in use
The end result is a container designed to provide complete protection to the payload throughout transportation site.