B&D Spotlight: Subsea and Offshore Sector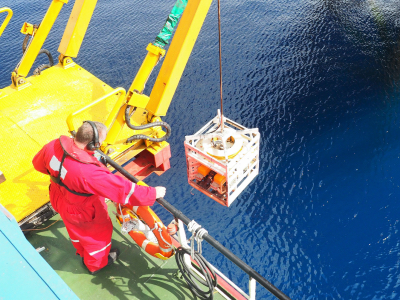 Barum & Dewar has built up extensive experience working in the complex and challenging Subsea and Offshore sector for over 15 years. The harsh environments that typify the sector place considerable demands not only on personnel but on the equipment that is needed to support these operations. Our clients' equipment is often extremely high value with IP ratings requiring bespoke protection solutions.
With access to the world's leading ranges of waterproof and rugged cases, an in-house design team and a dedicated foam facility we are perfectly placed to support this sector. Whether the requirement is a heavy-duty plastic case, sealed aluminium or a bespoke designed container, Barum & Dewar has the supply partners for the most complex equipment protection challenges.
Barum & Dewar has completed many different projects in the sector ranging from bespoke one-off requirements through to ongoing supply contracts for large Offshore organisations operating globally. As such, B&D solutions are employed in every continent proving the industry leading quality of the products we provide. Our team have built extensive experience from the wide variety of projects delivered to date and further enhance this knowledge with cross sector experience from the Defence and Marine sectors due to their similar complex nature.
Recent sector wins and successful delivery of completed solutions have established Barum & Dewar as a knowledgeable and trusted partner for product protection within this sector. Looking ahead, the emergence of more collaborative projects between the likes of the MOD and Offshore/Marine companies will provide Barum & Dewar with a real opportunity to add value through our combined sector knowledge and innovative design capability.
"Our clients requirements range from specialist singular items right through to large scale production. The B&D service process remains the same regardless of project size. We are able to handle multiple projects simultaneously, accommodating evolving design changes and working to a very high standard and very often to tight deadlines, which is specifically relevant to this sector."
Emma Wilkinson, Business Development Manager.