Barum & Dewar awarded £7.9m defence contract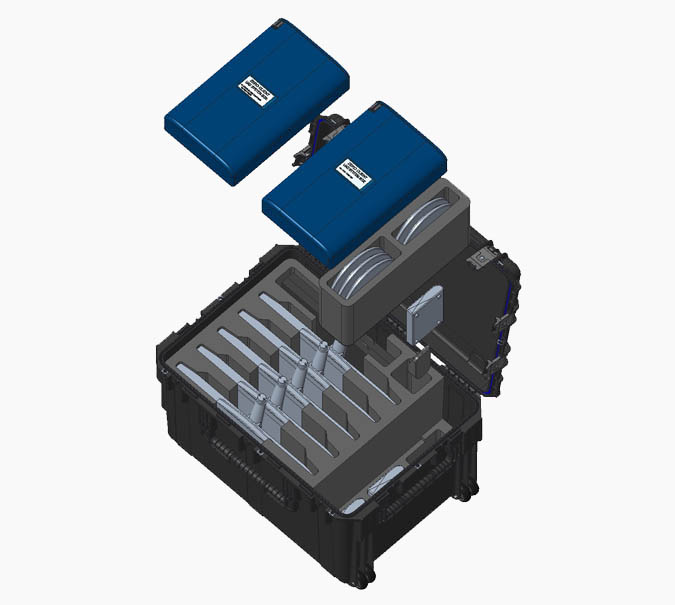 Barum & Dewar (B&D), the UK based specialist packaging company, has been awarded a contract from the UK Ministry of Defence (MoD) to design and deliver a wide range of specialist packaging solutions in support of the New Style of IT (Deployed) Projects (NSoIT(D)).
NSoIT Deployed is the MoD designed and owned deployable communications and information system for UK and multinational military missions intended to rapidly deliver improved capability to the frontline and ensure that operational mission services work in a single information environment
The five year contract for hardware containerisation begins with immediate effect and includes the design, development and manufacture of ruggedised transit cases, 19" rack style cases and associated ancillary products.
B&D will undertake all design and development work at its modern facilities in North Devon whilst manufacturing will be undertaken at several sites within the UK including B&D's dedicated foam fabrication facility at Southampton.
David Frame, Managing Director, B&D commented: "We are delighted to be able to work with the UK MoD on this challenging and exciting project. B&D have 20+ years' experience in developing innovative deployable packaging solutions for the defence sector and this contract recognises the work of our dedicated team in this specialist area."
Barum & Dewar is a leading UK manufacturer of complete packaging solutions to the Defence, Subsea, Industrial, Instrumentation, Space and Aerospace sectors.
Further information is available at www.barumanddewar.com