Aerospace and Defence Industry Outlook 2021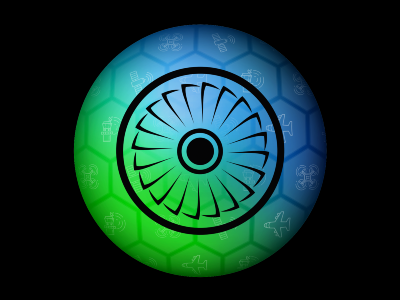 As we look ahead to DSEI 2021 next week at London's ExCeL, it is important to reflect on the changes we have seen in our sector over the last 18 months and consider the key changes facing our sector in the year ahead.
Below we look at the expected trends for the sector as outlined in the recently published 2021 Aerospace and Defence industry outlook by Deloitte.
The global aerospace and defence (A&D) industry revenue is expected to begin to recover in 2021 after a difficult year in 2020. But this recovery will likely be uneven across the two key sectors, commercial aerospace and defence. The commercial aerospace sector has been significantly affected by the COVID-19 pandemic, which has led to a dramatic reduction in passenger traffic, in turn affecting aircraft demand. As a result, the commercial aerospace sector is expected to recover slowly, as travel demand is not expected to return to pre–COVID-19 levels before 2024. The defence sector is expected to remain stable in 2021, as most countries have not significantly reduced defence budgets and remain committed to sustaining their military capabilities. However, given the disruption in the complex global supply chain, some defence programs could face minor cost increases and schedule delays in 2021.
Four key trends worth highlighting include:
1. Sector to remain stable as countries plan to sustain their military capabilities
In 2021, defence budgets and revenues for defence contractors are expected to remain largely stable, as military programs continue to be critical to national defence, especially considering geopolitical tensions. Global defence spending is expected to grow about 2.8% in 2021, crossing the $2 trillion mark. Countries across the globe continue to spend on strengthening their militaries as geopolitical tensions intensify despite the global pandemic.
2. Satellite broadband, space exploration, and militarisation to drive growth
Despite the ongoing pandemic, space launches for the first half of 2020 were mostly at par with previous years; the 41 successful launches were only slightly below the five-year average of successful launches (43). As funding continues to increase and costs decline, the space industry is likely to experience increased opportunities, primarily in satellite broadband internet access. In 2020, space investments remained strong at $25.6 billion, and the momentum for investments is likely to remain solid in 2021 as well. Space launch services are expected to record strong growth in 2021, with the market forecast to grow more than 15.7% year over year. Space exploration is also expected to continue to evolve and grow in 2021 due to declining launch costs and advances in technology.
3. Industry to focus on transforming supply chains into more resilient and dynamic networks
Lower aircraft demand and restrictions on the movement of people and goods due to the pandemic led to a breakdown of many essential A&D supply chains. This has resulted in an impact on smaller suppliers, especially those with heavy exposure to commercial aerospace and the aftermarket business. As most A&D suppliers are highly specialised with unique expertise and complex equipment, they could continue to struggle to make quick changes to production in response to varying demand.
In 2021, the industry's focus is likely to shift toward transforming supply chains into more resilient and dynamic networks, which could be done using strategies such as onshoring, vertical integration, and increased cyber defences.
4. Industry expected to focus on restructuring, cost reduction, and supply chain transformation in 2021
While the A&D industry, particularly commercial aerospace, is expected to face near-term challenges, the defence sector is expected to remain stable and weather the pandemic's disruption. In 2021, commercial aerospace manufacturers are likely to focus on restructuring and cost reduction to position themselves for profitable growth in the long term. The industry is also likely to take advantage of the pandemic and drop in demand to transform supply chains. Also, A&D companies could pursue M&A opportunities to build scale and capture greater value. Long-term growth prospects for the A&D industry remain strong. The space sector and technological developments, such as advanced air mobility, hypersonics, electric propulsion, and hydrogen-powered aircraft, are likely to drive future growth for the industry.
Next week's event at London's ExCeL will focus on these key areas with full days dedicated to Industry and Supply Chain Engagement, Future Operational Requirements, Obtaining Skills for the Industry and Information Exploitation.
The team at Barum & Dewar are looking forward to the event and reconnecting with the industry and our valued contacts after what has been a challenging year for the sector.
Source: Deloitte