DSEI 2021 initial reflections: The strength of industry collaboration and good relationships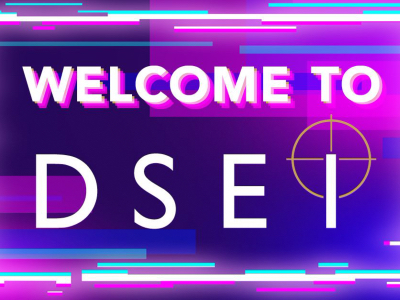 "It is crucial to have good relationships and a strong shared understanding of requirements between military and industry to ensure seamless operations"
The defence industry today was re-united in full force for the first time in 18 months at DSEI - and nothing beats meeting face-to-face, making connections, and sharing industry best practice for the development of our sector. The event and show have provided the opportunity to reignite industry relationships that have been online for the last 18 months.
Day 1 has been dedicated to military-industry engagement and acquisition strategy, providing an in-depth analysis of key capabilities and technology programmes from service leaders, as well as looking at where business development opportunities are for solution providers to join the supply chain.
Specialising in the aerospace and defence industry for over 20 years, the Barum & Dewar team have unrivalled experience of the industry dynamics and challenges to deliver every time for our clients. The theme of the conference this year is 'Powering progress: Defining your future' and aligns with our ethos and way of working to build strong, valued relationships with our clients and supply chain.
It is crucial to have good relationships and a strong shared understanding of requirements between military and industry to ensure seamless operations. Interactions between clients, consultants, contractors and solution providers, and how effective they are, have a substantial impact on the success of any project. Fraught relationships can lead to underperformance and waste. A lack of strong communication can result in the loss of innovation as ideas travel down the pipeline. Over time, this can whittle away trust across the supply chain and internally, preventing companies from taking on board new learning, best practice, or innovation. Not only can a failure to work effectively as one team (with one common goal) put the efficient delivery of projects at risk, but it can also mean that innovation and best practice take longer to become embedded across the sector.
Building trusted relationships across our supply chains and industry partners ensures that we can consistently give the greatest value to our client relationships. At Barum & Dewar we have built a strong supply chain, working with experts and businesses who also share this philosophy of delivering quality and customer service in everything they do.
Our focus on nurturing trusted partnerships allows B&D to explore the benefits and solutions which only working together will solve for the industry as we move forward - finding ways to power progress and define our industry's future, together.
To discuss how our team could support you with your requirements, please contact us.